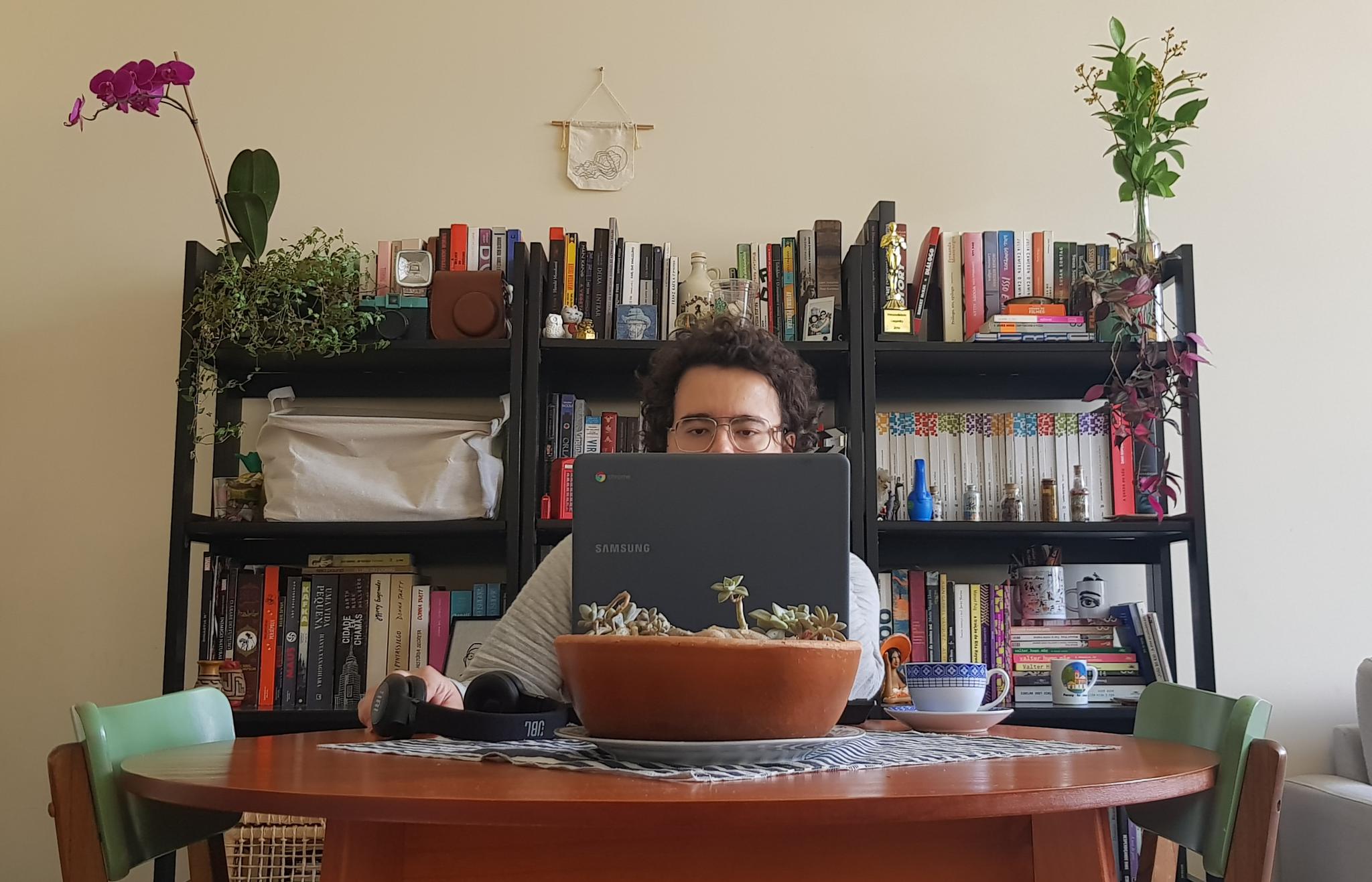 Hey, what's up?
Welcome to my website! (I've always wanted to say that!)
My name is Helder Vinícius Ferreira and I am both a screenwriter and a cultural journalist.
I have a BA degree in Journalism and Social Communications and I am currently finishing my studies in a post-graduate program in Screenwriting for Film and TV.
For 8 years, I've been writing for different media such as video, audio or text, whether fiction or nonfiction, for advertising purposes or not. Also, I'm experienced in producing and directing videos and podcasts. 

Speaking of which... For a year, I was the a.v. content coordinator at São Paulo City Office of Culture during Alê Youssef's administration. My job was to create engaging video content for social media. And so I did. In 12 months of work, I was able to conceive, produce, script and direct different types of audiovisual content, such as advertising films, webdocs, an interview show and a fortnightly podcast.

I also recently co-created a fictional webseries for Instagram called "Connections", whose episodes I've written or edited and also directed. I was also involved with all the production process, from setting up the cast members schedules to working with the graphic design team to co-planning and writing the social media content.
In editorial, I'm experienced both as a reporter (to media outlets such as Revista Cult, Folha de S. Paulo, UOL and MECA) and a branded content creator. Although I've written about a wide range of subjects, I'm most experienced in covering arts and culture and have been doing that for the most part of my career. In the last 8 years, interviewing and writing about writers, movie directors, actors, musicians, artists and digital influencers was an important part of my job.
Another important part of my job -- especially as a deputy editor at MECA (a media and cultural events platform) -- was staying in tune with culture and lifestyle trends of millennials and gen-Zs, so I could pitch ideas for events, editorial and social media content. During the 18 months I held this position, I worked closely with trend forecasting agencies and also researched and wrote about a wide range of trends.
In the last couple of years I've been developing my skills and knowledge in storytelling at FAAP's post-grad program in Screenwriting. During those 4 semesters I've studied and practiced narrative structure and character creation.